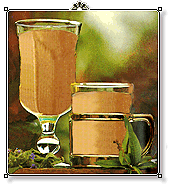 Reader's comments are what make the Chai! website so enjoyable.
We encourage you to share your chai thoughts with us and the world.

Write to us if you have a new recipe, a memorable chai experience, a product you would like listed, have something to add to the site, or whatever... We always enjoy hearing from readers.

Find more reader's comments at the Chai! Message Board. Post your own comments, share your interests, perspectives and links.